mydomain: 50% off 2-year Hosting Coupon Code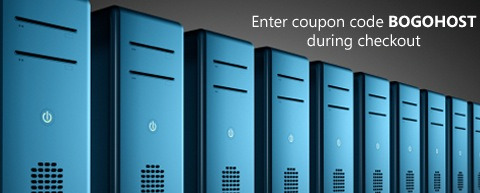 This is a really nice discount for anyone looking to start their own webpage, or transfer to some new hosting. mydomain is offering 50% off their 2-year hosting plans for a limited time with coupon code!
To get an idea on how much you will save:
For a basic StarterPlus hosting plan you are looking at a simple $5.75 (USD) a month. If you buy a 2 year plan, you save 12% on that monthly cost... and your cost for an entire 2 years of hosting is $121.44 (USD). Now you apply the following coupon code and suddenly the cost is reduced to $60.72 (USD): you save $60.72! You can save more on the bigger packages.
Discount: 50% off 2-year hosting
Coupon Code: BOGOHOST
Expires: August 29, 2010 at 11:59pm PDT
Now for the fine print (important):
BOGOHOST coupon is good for 50% off the standard price of any hosting package on a 2-year term. All renewals on products and services after the initial discounted period will be charged at the current standard list price for the selected period. Coupon is not valid with existing services, other coupons, or special pricing.
All prices are in USD.