Melissa Beth Designs: $10 or 25% off Coupon Codes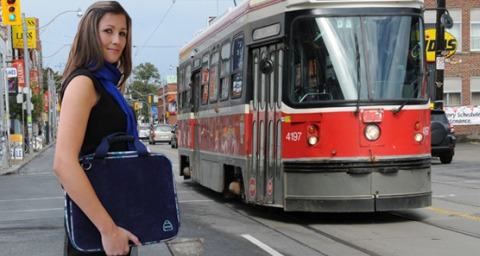 We haven't mentioned this company before so introducing: Melissa Beth Designs. This is a company out of Toronto that designs bags primarily for your laptop. We are not talking your normal stuffy, oversized bland looking sleeves or laptop bags, we are talking colourful, flashy and quality laptop/netbook/iPad bags!
Melissa Beth Designs also makes makeup cases and diaper bags with the same enthusiasm she shows for her laptop carriers.
Currently there are two offers to get you a nice discount on some of her pretty stuff, because though it looks sweet, it is a bit pricy:
1)
If you subscribe on the webpage above to her newsletter you will get a coupon for $10 off emailed to you! It is simple, enter email address - get coupon. You will be emailed a unique coupon code. This coupon code is only good on regular priced merchandise, sorry: no sale items!
2)
Or you can use this discount:
Discount: 25% off
Coupon Code: DEALIGHT
Expires: August 17 at 11:59 p.m. (EST)
Again, this is only good on regular priced merchandise, NO sale items.
So, if your item is under $40 the $10 off will be the better deal, but if it is over that the 25% off coupon will get you a better savings.
Shipping is a flat rate of $7.50 across Canada.
I do urge you to check out their sale section even if the discounts above are not for the sale section, you may find something in there at a better price than even with these coupons, you never know.
Hope you like! I know my macbook was quite an investment so protecting it is very important. I like this idea of making it stylish too. My laptop sleeve is just plain black with really annoying velcro.
P.S. I think their prices might be in USD. If anyone can confirm, that would be great.