Lenovo Canada Labour Day Sale: Save Up To 33% On Laptops & Computers With Coupon Code (Expired)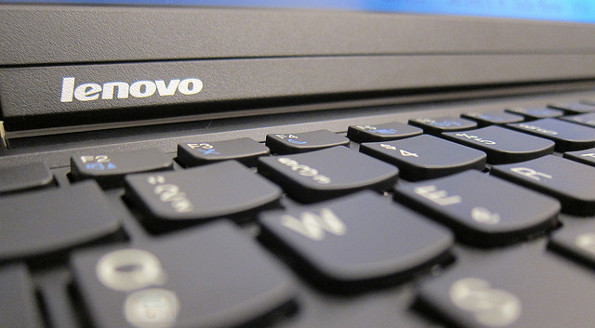 Back to school, back to school...whenever I hear those three words, I still somehow hear Adam Sandler's voice ringing in my ears from Billy Madison. With Lenovo's labour day sale, it's no wonder why these words are so relevant at this time – after all, there is a myriad of money saving deals on laptops, computers, and computer accessories that are sure to get students and parents alike psyched for back to school shopping. At this time, we're going to look at some of the best finds in Lenovo's labour day sale, where you'd be able to save anywhere from 23% to 33% off of the retail price.
Click here to check this deal @ Lenovo now
Coupon Code: DOORBUSTER
Discount: Depends On Deal (From 23% to 33%)
Expires: Unknown
In order to enjoy some decent savings on the following laptops, you'll need to enter the coupon code DOORBUSTER when purchasing the selection that best suits your needs. Listed below are some Lenovo laptops that you can get at a great price during this promotion:
Lenovo Y40 - $729 (Regular Price: $1,099 – Save 33%)
If you're looking for a laptop that's powerful enough to provide you with an enjoyable gaming experience, the Lenovo Y40 is the laptop for you. I've been burned before when it comes to choosing a laptop that had less than satisfactory specifications; I didn't think I would play many games on my laptop compared to my desktop computer, but I was unfortunately very wrong (trying to play a game with lag can really try your patience). With a powerful AMD Radeon R9 M275 2 GB video card under the hood, this would be wonderful for gamers. To show you how much of a deal this is, the very similar Lenovo Y50 sells on Newegg for $1,199.99 (plus $12.99 shipping).
Lenovo Z50 - $419 (Regular Price: $599 – Save 30%)
You'll have ample room to save projects, photos, videos, and music on the Lenovo Z50, thanks to its massive 1TB hard drive. This laptop retails for $699.99 (plus $9.99 shipping) on Newegg – that's $280.99 more than the price that's being offered by Lenovo!
Lenovo U40p - $579 (Regular Price: $799.99 – Save 27%)
If you find yourself "on the go" constantly, the Lenovo U40p can best accommodate your needs. I know I'm traveling constantly as a freelance writer, so it's important to have a laptop that's travel friendly like this model is. It weighs less than four pounds, and has an extended battery life that can last up to ten hours, according to the Lenovo website. The upgraded i7 model can be found on Amazon for a whopping $1,239.82 (plus $13.37 shipping).
Lenovo Flex 2 15 - $739 (Regular Price: $969 – Save 23%)
This particular laptop intrigues me the most. It's just so different from the others in terms of its appearance, since it's an incredibly thin and light machine that also has touchscreen support (thanks to its ten-point multitouch display). Here's a snippet of a review of the Flex 2 15 from Lenovo's website:
"I really LOVE Stand Mode! I'm an accountant always working from a stack of papers and I can get the built – in keyboard and track pad out of the way! Now I can put papers in front of me and a wireless keyboard off to the side – true desktop replacement but still portable. The built – in keyboard is nice and satiny smooth."
When September is on the horizon, the one thing that's typically seen is that there are many back to school sales out there, whether it's from retail electronics giants, or if they're popular online retailers. One thing to remember is that these prices don't include taxes, shipping and handling, or any recycling fees, so keep that in mind when making your purchase. You can also find some great deals on computer accessories and desktop computers on Lenovo's website, so check out their Labour Day sale by clicking here.
For more great Lenovo coupons, check out the Bargainmoose forum.
(image credit: Acid Pix)