InfiniteCables Canada Exclusive Coupon Code: 10% Off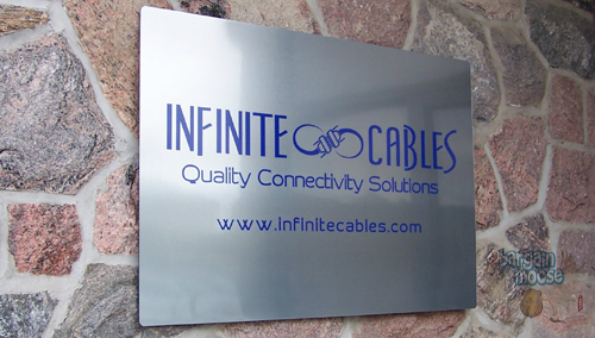 Get 10% off any kind of cable you can imagine at Infinite Cables Canada!
Click here to shop @ InfiniteCables.com now
Coupon Code: MOOSE01
Discount: 10% off
Expiry: Never
Talk about a hyper-focused store! Almost every single item they have is a cable or cable-related. Anything that isn't a cable or directly related in some way to a cable is adjacently related. They have wall plates and connectors which are directly related, but they also have batteries which, while not directly related to cables are adjacently related.
They have the standard cables like power cables and network cables, but they also have some commercial stuff that most regular people aren't buying. You can buy fibre or just spools of bulk cables. How about your cell phone? Do you stuff a micro USB cable or a 30-pin cable in your pocket every time you leave the house? Why not buy a bunch and leave some at work, at your parents house, at your cottage or in your car? I have tons of cables all over the place so I never have to worry about where to plug in.
And as I mentioned before, they have non-cable things. So, let's say you're re-doing your home entertainment system and are running all new cables (from Infinite Cables, right?); why not pick up one of their TV mounts?
Shipping is FREE on orders over $250. Otherwise the cost will depend on what you get and where you live.
For more coupons for Infinite Cables, visit the Bargainmoose forum!