H&R Block Tax Software: 1st Return Free & $5 off 10 or More Returns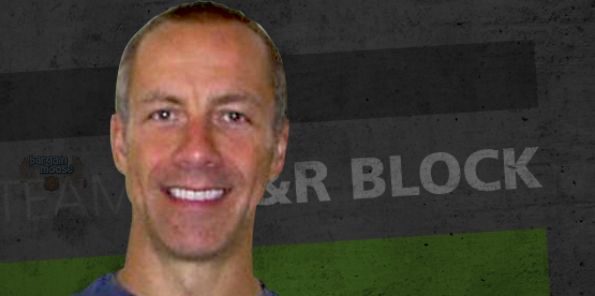 You see that smiling face up there? That's Todd McCallum, the VP of H&R Block Canada, and he wants you, yes you, to do your taxes for less!
We can't link directly to the deal so to get to it click on Download Software then Product Comparison and Download Yours Now. That should get you to the download page.
Actually he probably wants you to pay as much as possible for doing your taxes because then the company makes more money but regardless of what he wants, we're going to help you do your taxes for less. Right now you are saving $5 regardless of which licence quantity you choose but let's mention a couple other ways to save some money. First off, the first return is free. If it's just you doing your own taxes, it wont cost you anything. Additionally, if you make less than $20,000/year, your tax return is free.
If there is more than one of you and you make over $20,000 you'll need to buy more licences. You can get 10 licences for $9.95 or 20 licences for $14.95. That's a pretty sweet deal considering how much some other programs cost. However, you need to keep in mind that these programs, as helpful as they are, don't do your taxes for you, you need to know a little bit about what you're doing.
If you really know what you're doing, you can use the extra licences to help out your friends and family. I always buy 10 licences and I use them for me, my wife, my wife's parents, her sister and her sister's husband. If you're going to have extra licenses you might as well let someone else use them instead of letting them go to waste. Of course at $1 or $1.50/license, letting them go to waste isn't the worst thing in the world!
(Expires: 31st March 2014)