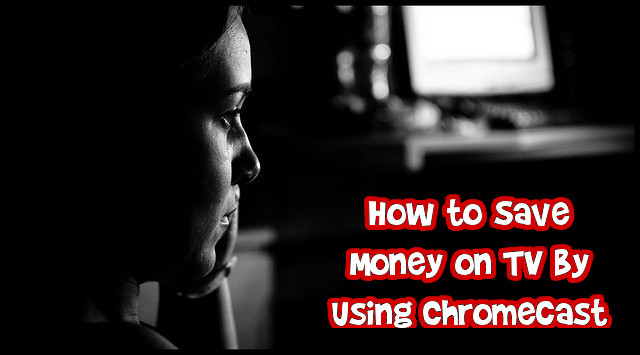 I am a big advocate of skipping cable television to save on your monthly expenses.  I don't have cable television but I do have Netflix.  It works for me because I rarely watch shows - definitely not on a daily basis, maybe a few times a week.  So for $7.99 a month I get to watch my favourite shows (I finished the How I Met Your Mother Series, am watching the Mindy Project now, just started watching "24") and movies without having to pay astronomical costs for cable television.  For me, paying $50-70 or even $100 a month is not worth it for something that I don't use regularly.
Some alternatives to cable include getting an Apple TV (again, another $100 that I didn't want to spend), Netflix, a DVD player with wifi capability, a Smart TV... the list goes on.  There are many alternatives to cable television.
When I first got Netflix, I had to buy a DVD player with wifi built in and Bluetooth capability, which cost around $50 to $70.  Despite me having Internet access through my Sony DVD Bluray wifi enabled player, I find it difficult to toggle/ use the remote control to look for things on the Internet so really I only use it for Netflix and watching DVDs.  I am not technologically savvy enough to know how to use an HDMI cable to connect my laptop to my television. I know it's probably really easy and probably just involves plugging things in, but I'm too lazy to bring my laptop out from my office to the living room area and also don't want my laptop to drop on the floor while transporting it because I'm so clumsy.  Besides, my television sits above my electric fireplace so I don't want wires hanging about everywhere.  Sometimes I am watching You Tube videos or videos on my iPad or iPhone and occasionally it picks up on my television (the Bluetooth capability kicking in from my DVD player) but it doesn't happen all the time.
Finally, I heard about Chromecast.  Chromecast is a game changer- especially for those who do not have a DVD player with Bluetooth capability and built-in wifi or one of those fancy televisions with Internet built in... they're called Smart TVs right (I can't keep up with technology lol)?
What is Chromecast
Chromecast is a doohickey that you plug into the HDMI port of your television.  Chromecast allows you to stream whatever is on your computer or iPhone or Android device onto your television.  It's a little larger than the size of your thumb and is created by the geniuses at Google.  It works with Google Chrome the best.  It is for sale for about $35 USD or $39 CAD.  You can buy it online at Amazon for $39 and free shipping or at the local electronic retailers, like Best Buy (since Future Shop unfortunately is recently closed) and it is located beside the cashiers.  You can also get it on Best Buy's website and it ships for free for $39 as well.
The beauty of Chromecast is that anyone near your television with the Chromecast plugged in can use their devices to stream whatever is on their screen onto your television.  That means that if your friend who was visiting wanted to show you a funny video from his or her Android cell phone on your television, they can.
How Chromecast will Save You Money
The beauty about Chromecast is that it allows you to "cast" whatever is on your Macbook computer, or your iPhone, or iPad, or Android device, or Microsoft computer onto the television screen.
So that means, instead of watching all your shows on the small screen of your computer or laptop, your eyes can take a little rest and you can watch it on the television, without having to buy HDMI cables or measuring how many feet you want your HDMI cable to be.
I'm a big fan.  Here's a review from Save Outside the Box about her experience with Google Chromecast.
How to Use Chromecast
It's really quite easy to set up (you know, if I can do it you can) but if you want to see a step by step instructions on how to set up Chromecast, check out this CNET article on how to set up a Chromecast.
Bargainmoosers, do you have a Chromecast?  What would you rate it?
Photo credit: Yannig Van de Wouwer