Google Play Store: Get the Best 7" Tablet on the Market for Only $209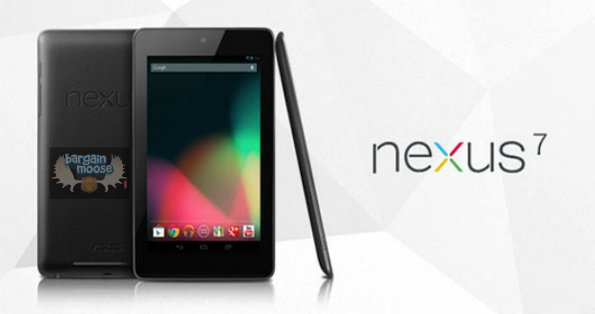 You can't get a better tablet or a better tablet deal than this anywhere right now. Here's the best part, it isn't a deal at all. It's regular price.
First up, I know this isn't really a deal in the traditional sense that you see on Bargainmoose. It isn't a sale, it's just a regular price that absolutely cannot be beat by anyone else out there except MAYBE Amazon.  Of course I'm talking about the Amazon Kindle Fire which isn't officially available in Canada and isn't really the full-fledged Android experience.
So why is this such an Amazing deal? Well, it is because the whole thing is subsidised entirely by Google. This means that Google making little or no money on this. Some people (including myself) think they are loosing money on every unit they sell. They make their money off of you using the product. Books, Apps, Videos, Search, Youtube, etc...
So how good is this tablet? Here are the critical specs: 7" 1280x800 HD IPS display, 1.2MP front facing camera, Quad Core Tegra 3 Processor, 1GB RAM, Android 4.1 (Jelly Bean) 8GB Memory (16GB coming soon for $50 more), 4325 mAh battery, 340 grams. For all the info on this tablet, check out the Google Play Nexus 7 page. Ignore the $199 price point, it's the American price.
And of top of all that you get the unadulterated Android experience (Get updates before other tablets and no overlays put on there by other companies), a $25 Google Play credit (limited time) and a copy of Transformers 3: Dark of the Moon.
(Expires: NEVER!)