GoDaddy.com Canada: 87% Off WordPress Hosting & Free Domain for 1 Year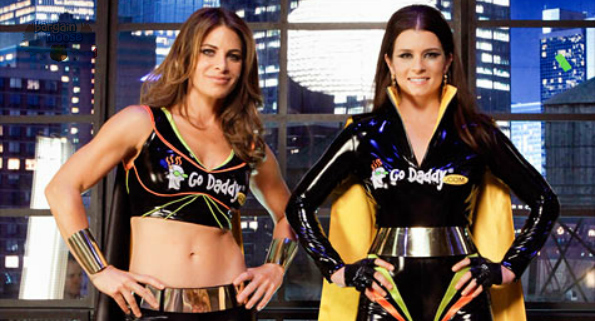 GoDaddy.com has is offering 87% off Starter Wordpress Hosting with a free domain for one year. Originally $7.99 a month, receive Wordpress hosting for just $1 per month for a maximum of twelve months. You will also receive a free domain worth $17.99 for your first year.
I often wonder how many of us have personal websites. I have my own website so I am well aware of the yearly fees associated with my little hobby. Deals like this, always make me happy because setting up a new website is always a fair expense. While the free domain is a nice bonus (worth $17.99 CA), the savings on hosting your website is really where it is at. If you purchase the Starter WordPress hosting, you will save $83.88 in your first year.  After that, the savings comes down to the 50% mark.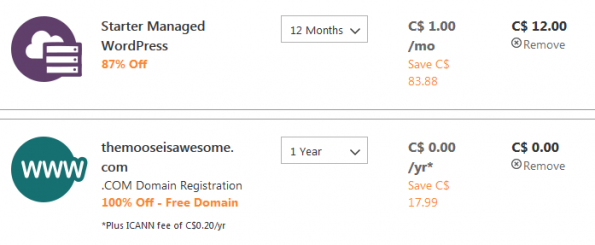 GoDaddy also has a fantastic sale on right now for 50% off web hosting and you will receive your first year free on a new domain. There are a few ways to optimize these offers (except for the 87% off deal). First, you can sign up for several years of hosting now instead of renewing each year at the regular rate. While it costs you a lot of money up front, it will save you money in the long term. The 50% off hosting offer allows you to buy up to 10 years' worth of hosting at this discount.
Unfortunately, the free domain offer does not stack. You can buy your domain for multiple years right now, but there is no additional financial benefit to do so as only the first year is free either way.
I had my hosting at GoDaddy a coon's age ago, when I used to own a text-based online RPG game. I rarely had any problems with the hosting. That is important when you are hosting a game that people will visit and depend upon at all hours of the day and night. I currently run a blog with basic hosting through another provider and have been happy with what basic hosting provides. I do find it a bit slow as my website is graphic heavy, but that is the price I pay, as I am not willing to pay the price for faster hosting.
I have no idea when this offer ends so please take advantage of it sooner rather than later!
(Expiry: Unknown)