Free Finish Product with MIR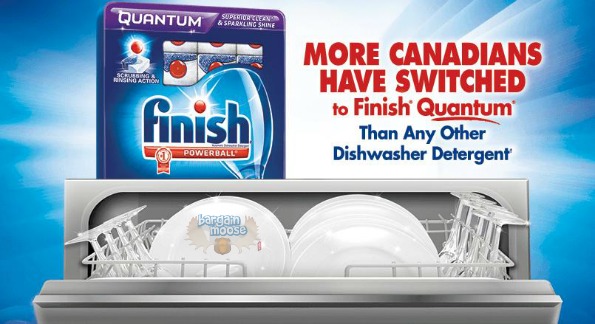 Facebook has an offer on right now for a mail in rebate for a free Finish Quantum product.  All you have to do is buy any 1 Finish Quantum product and you will get back up to $8.49 to cover your purchase.
Here is how to get your free Jet Dry:
Like Finish Canada on Facebook/print off the page above if you do not have Facebook
Print off and fill out the mail in rebate form
Mail in your receipt of purchase and the filled out rebate form
Purchases must be made between September 17th, 2012 and October 12th, 2012.  All requests for refunds must be received on or before November 12th, 2012.  There is a limit of 1 refund per individual, family or household and you will get up to $8.49 back with your mail in rebate.
I have a little trick that I do to actually make money on these mail in rebates that I will share with you.  Coupons are treated like money so I try to use a coupon with every mail in rebate I use.  Not only do you get the item for free, but you will possibly make money because of it.  For example, if the Finish is $7.99 and you have a $1 off coupon the price drops to just $6.99.  Since coupons are treated as cash, when you send in the mail in rebate, you will be reimbursed the entire amount paid of $7.99.  Since only $6.99 was out of pocket, you will make $1!   It is completely legal and something worth doing with mail in rebates.
The other thing that helps is to make sure the item is on sale.  Why buy the item for $9.99, you will only be reimbursed for $8.49.  Make sure when you buy it, the price is $8.49 or lower.
(Expiry: 12th October 2012)