Facebook Coupon: BOGO Free Peek Freens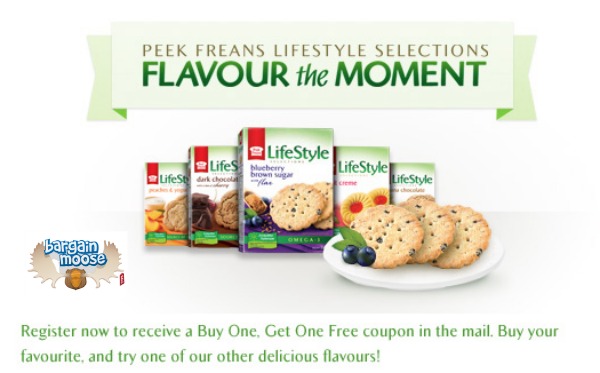 Get a BOGO Free coupon from Peek Freans when you 'Like' the Peek Freans Lifestyle Selections Facebook Page. Hurry, these will go fast!
After you've liked the FB page, click on Offers and the registration form should appear. Enter your mailing address and wait for your coupon to arrive in 4-6 weeks.
Starting 12th September, you can also enter to win a $200 Winners Gift Card, a Tassimo Brewer, a gift set full of bath and beauty products from the Body Shop, an iPod Nano, an e-reader or a subscription to Hello! Click here to enter the contest starting 12th Sept.
Grab your coupon as quickly as you can. These will go fast!