Dell Canada: Red Wireless Mouse For $14.99!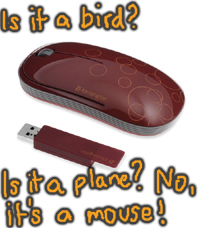 Spotted this great little accessory for your laptop over at Dell computers. They're offering the Ci70 Wireless Mouse from Kensington for only $14.99, which has been reduced down from $37.99!!
Free shipping from Dell too, plus up to 5% free cashback!
Apparently this mouse is symmetrical, so great whether you are a leftie or a rightie.
I have a similar wireless mouse for my laptop, except mine isn't a funky red color! It's actually quite handy to keep in the laptop bag, and use whenever I'm stationary for a while.