Dell Canada: Pinnacle Speakers 1000 Watt Audiophile 7.1 Speaker System $499.99 (Orig $1,499.99)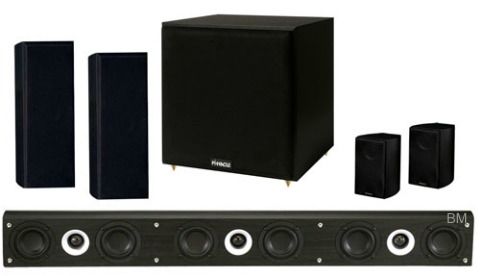 Save a whopping $1000 on this Pinnacle home speaker system at Dell Canada! Originally priced at $1,499.99 you will only pay $499.99! This home theatre speaker system comes complete with 6 speakers.
The speakers included are:
(1) 9-Element LCR Speaker Bar (with bracket & base for horizontal wall or table top mounting)
(2) 3 Element 3-inch 2-Way Side Channel
(2) 3-inch 2-Way Surround Channel Satellites
(1) 400W 10-inch Powered Subwoofer
This deal ends the 29th, July 2011 so get it while you can. This is a fantastic sale for a home theatre system and I want it. I briefly checked into the financing deals and currently they are offering no interest for 6 months (excluding Quebec). I figure that would make it less than $100 a month for 6 months and I wouldn't pay any interest, so do-able!