Dell Canada: Charger & 2 AA Eneloop Batteries $12!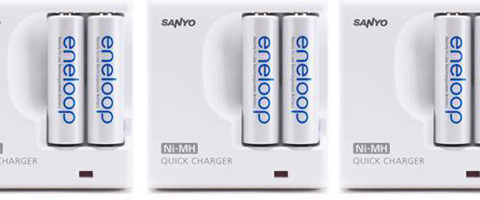 Quite a nice little price on this deal from Dell Canada! They are offering the Sanyo quick charger with 2 AA eneloop batteries for only $11.99, with free shipping too!
This is one of their 48 hour deals, so won't last for long.
I highly recommend Sanyo Eneloop batteries - I could swear by them. I am trying to replace all my old rechargables with new Eneloops as they are very good quality and very reliable.
This looks like a handy little charger too.