Dell.ca: $23 Off ECH420 Rechargeable Eneloop Battery (reg. $39.99)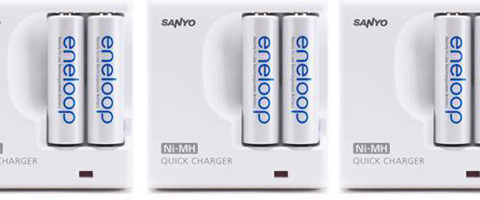 You can get $23 off a Rechargeable Eneloop Battery pack reg. $39.99. You will only pay $16.99 with the coupon code. This battery pack includes 4 AA, 2 AAA batteries and a recharger.
Get your Eneloop pack here - Deal expired
Coupon Code: BP6NWTXJ7W$K03
Discount: $23
Expires: 25th, February 2011
It currently says out of stock, however you can still add it to your cart, use the coupon and checkout. It will just ship when they get them back in stock: so expect a bit of a delay. A few months ago my hubby and I got a set of Eneloop batteries and recharger, and they have worked really well.