Creative Live: Learn How To Pose Your Newborn For Photos Free! ($39 Value)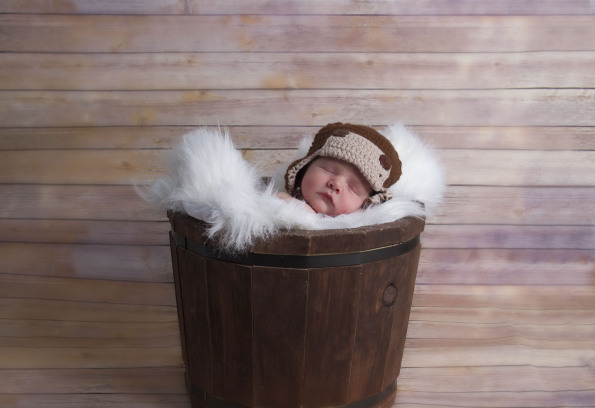 I've found a cool little site that has educational videos (online classes) of all types. You can learn about photography, crafts, money, DIY, art and more. The online classes are taught by professionals in the business and are better than You Tube quality. Classes range in price for about $29 - $49. Creative Live has free classes each day and today they've got a really fun one for the new moms and moms-to-be. Learn how to use props and pose your newborn baby for photos with their online class worth $39. You've got to watch the video today, as tomorrow a new free video will be posted.
Hiring a professional photographer for newborns is notoriously expensive! I spent $500 when my oldest son was born ten years ago. Since then, I have purchased my own DSLR and self-learned a few things on my camera (I did have basic photography knowledge from college). I recently wanted to photograph my friend's new baby, but I just couldn't get him to look right. This class is so perfect for me! I'm going to watch it and try again with him, hopefully churning out some fantastic photos for her to keep. You would think babies would be easy, but they are so blob-like, it is hard to get them in a position where they don't look like a blob!
The person teaching the class has been a newborn and pregnancy photographer for over 15 years, which says a lot for her experience and know-how in teaching the course.
If you look at some of the student photos, you'll seriously be amazed. I can't get over that photo of the baby on the typewriter. I want to have another baby just to have them pose like this!
There are other courses available right now as well, one based on sewing, which is so not up my alley, but maybe you'll love it! I also noticed that Photo Week is coming up, which is a totally free conference with a huge number of photography classes that will come on live. You don't have to stay up for the seven days to watch it all, pick and choose the classes you want to learn and be there at that time. I think I'm going to try it out!
Bargainmoosers, what did you pay for your newborn photos? Tell me in the comments below!