Buytopia Canada: $85 For TomTom Go GPS Navigator (+ Shipping)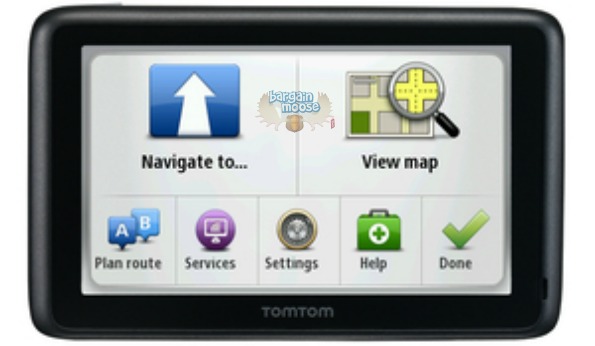 This deal from Buytopia is a really amazing deal. Get the Tom Tom Go 2405TM 4.3" portable bluetooth GPS navigator for only $85, normally $227. When price comparing I could not find this item for less than $150, so if you need a GPS navigator and have been waiting for a sale, now is the time.
GPS navigators and I do not get along. First of all, I can't stand the ones who do not know who to speak phonetically. Lakeshore does not equal La-ka-sh - oor. Being an editor and writer, that drives me a bit batty. Instead of two hundred, my GPS says ta hundred. Never mind the crappy ways its leads me onto dirt roads instead of going to the highway. And when I ask for a gas station it takes me to the next exit, and then back on to the highway to go the other way to a gas station. How about one along the way or the shortest distance? As you can see, I think I need a new GPS.
This GPS is loaded to the nines with premium maps of Canada, U.S. and Mexico with on-demand updates. This feature is so important for someone who drives all over North America. It says that it knows the smartest and fastest routes with IQ Routes software, so I think this navigator could be my friend.
Intuitive menus and sharp graphics let you see exactly where you are going and you don't need a degree in computer science to figure out how to use it. With touchscreen technology you can easily swipe from screen to screen and pinch to zoom.
The best part is the lifetime traffic and map updates, which will help you outsmart the traffic, which is great when you've got three screaming kids in the backseat.
Shipping is $8.99
(Expiry: 7th June 2013)