Buytopia Canada: 75% Off Portable MP3 Player - Now Just $10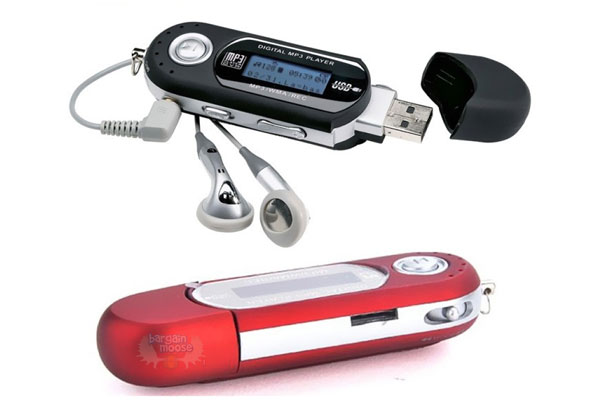 Buytopia has a fantastic deal right now: you can get a portable MP3 player with a built-in USB drive for just $10, which is a 75% reduction from its original $40 price.
You can get this handy MP3 player in the following choices of colours: red, blue or black. Earphones are pictured in Buytopia's image of this product, which you can see above, but there is no mention as to whether these are actually included or not.
I'm sure many of you are wondering about the storage, but oddly enough, Buytopia doesn't list the memory capacity.
If you look at a close up of this portable MP3 player on Buytopia's site, then you will also see that it says: "MIC" on the side. This makes me think that there might be recording feature but this too isn't mentioned in Buytopia's description.
To add your music, you will simply need to plug the USB into your computer and transfer away. Since it is a USB drive, you might also be able to store a couple of files but you would have to try it to see.
This Buytopia deal is set to expire in 3 days from now, which according to my calculations, should be on Friday, April 24th but Buytpoia's deals don't always expire when they are set to. So if you are interested in this deal, first all, don't delay as it might sell out and second of all, don't wait until the very last day either. There are good chances that this deal will be extended past the "3 days remaining" as it happens with a lot of their deals, but you just never know!
The only downside to this offer is that shipping is $4.95 but even then, it's a pretty awesome deal, especially since taxes are already included. Keep in mind that the way Buytopia's site operates is that your item will ship 4-6 weeks after the deal ends on their site, so you won't necessarily get it right away. If it does end within the next couple of days, then you can expect your order in May, but hopefully well before that of course!
(Expiry: 24th April 2015)