Buytopia Canada: $14 for a Children's Learning Tablet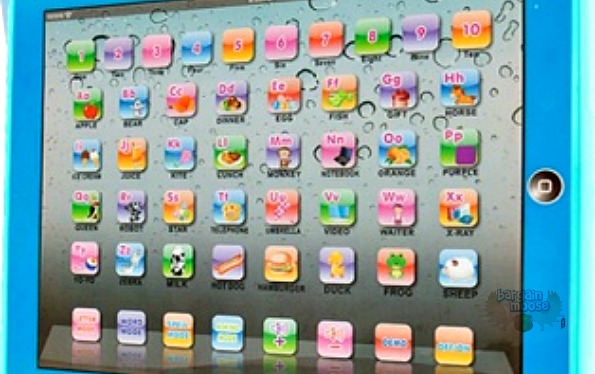 I love to shop for Christmas gifts early and get the best deals possible.  I have two kids that just love anything electronic so I have been on the hunt for some great electronic deals.  I found a pretty amazing deal over at Buytopia Canada that will allow you to get a child's learning tablet for just $14 right now!
This link will take you to the main Buytopia page so to get this deal, just look down the right hand side for the photo above and click on it.
Something like this would make a really great gift for a child.  I have an iPad that my kids like to play with but they are three years old and four years old and I am really worried they will be breaking it.  I cannot afford to get another one for them to play with so a deal like this is perfect!
You actually have a choice with this deal.  You can get one for $14 or two of them for $26.  These prices include all of the taxes but you will be subject to a shipping fee of $4.99.  Not bad at all considering that you are saving 53% already on this deal.
As an added bonus, you can use the Bargainmoose exclusive Buytopia coupon MOOSESEPT10 to save an additional 10% on your order.  That will bring the $14 cost down to just $12.60 for one or just $23.40 for two of them!
There are a few reviews of this tablet that I thought I would share with you:
Tons of great learning tools! My 3-year-old all of a sudden was saying words I had no idea he knew and to my surprise he learned them through the games on here!- Kendra.T.

I bought two of these so my kids didn't fight over them and good thing I did because they love them! I have to peel them off of it when it's time for dinner.- Paula.H.
You can order as many as you would like and buy as many as you would like for gifts.  All orders will arrive between 4-6 weeks after the deal closes on September 11th.  That is plenty of time to get them for Christmas gifts. As I mentioned above, I have two kids so I will be getting the deal that includes two of them.
(Expiry: 11th September 2014)