Black's Canada: DSLR Sale - Save Up To $500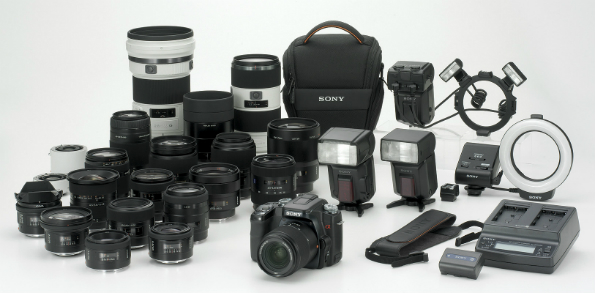 Ready to upgrade from your point and shoot, or get a better dSLR? Check out what Black's Canada has to offer!
There are sixteen cameras available in this sale and they range from the entry level Nikon D3100 w. AF-S DX 18-55 VR (was $529.99 - Save $130 - now $399.99) all the way up to the super high end Canon EOS 7D w. 15-85 MM IS (was $2199.99 - Save $500 - now $1699.99). The sale includes Sony, Canon and Nikon cameras, so if you already have a dSLR, you can likely still use your lenses. If you don't have a dSLR, I suggest Nikon. Why? I dunno. I've always liked Nikon for no reason at all.
It's great that dSLRs are coming down in price like they are. It used to be that only the professionals would even look at a dSLR because they were so expensive. Now, an entry level dSLR cost what a point and shoot used to a few years back. I bought my wife a point and shoot a few years ago and I'm pretty sure it was around the $350 mark. Nowadays if you're looking for a bit more kick to your pictures, you can put down just a little bit more cash and get yourself a really good camera.
Of course, a better camera won't make you a better photographer, but having the right gear can't hurt!
Shipping depends on what you buy, and where it's shipped to.
Do you use a dSLR or a point-and-shoot or just your phone? Let me know in the comments below.
(Thanks to Jacky W for the image)
(Expires: 14th July 2012)