Best Buy/ Future Shop Canada: PS4 Wireless Controller - Just $50 (Reg. $65)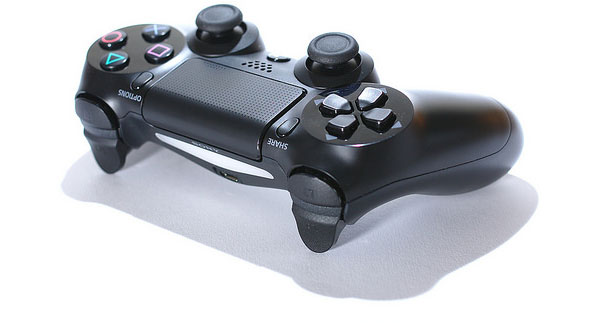 Back in August, I blogged about a $15 discount on the PlayStation 4 DualShock 4 wireless controller at Amazon but given that the deal didn't last very long at all, I thought I would update all of you moosers with another such deal. This time, you can get the PS4 controller for $50 at either Best Buy or Future Shop, but hurry because this deal expires in two days. The original retail price of this remote was of $65.
Whether you already have a PlayStation 4 console or are looking to get one, this deal is definitely worth taking advantage of ASAP, especially if you have been wanting to have a total of 4 controllers. To give you an idea, if you are looking to get 3 extra controllers on top of the one that came with the console for a total of four, then you would be looking at paying $150 instead of $195, which is a total of $45 in savings. Add to that taxes and you will be looking at even more savings!
Even better is that you don't have to get the extra controller(s) in all black either are you can choose between black, glacier (white) or wave blue. Sadly pink hasn't been added to the variety of colours yet as the PlayStation 3 had been but here's to hoping that it gets added soon! ;)
On average, the PS4 remote control has also garnered 4 stars out 5, with reviews like this one:
The ps4 controller is awesome, feels amazing, thumb sticks are tight and accurate. By far better than the Xbox controllers and any pervious PS controller.
Although hailed as the most comfortable controller released so far by PlayStation, the biggest complaint from the gaming community has been with regards to the battery life. However, you can rest assured that on top of easily recharging it, you can also try a number of other solution like dimming the lightbar, turning of the sound on the controller, and enabling the auto-off remote's auto-off feature. There is also the option of turning off the remote's vibration but personally, I wouldn't try that as it does serve to enhance game play. In fact, you could take advantage of these deals to get an extra controller, so that you can swap out when one needs recharging.
The cheapest you can get this remote anywhere else right now is at Amazon for $59.99, which makes both Best Buy's and Future Shop's discounts that much better!
Your order is also sure to qualify for free shipping as both Best Buy and Future Shop automatically ships orders totalling over $25 for free.
(Image Credit: Pete Slater)
(Expiry: 11th September 2014)