Best Buy & Future Shop Canada: iTunes $60 Multipack For $55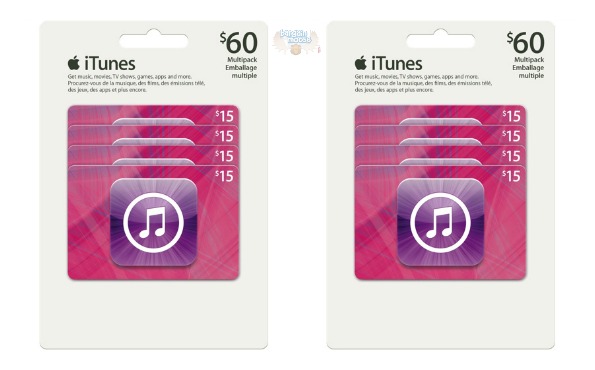 This is an ongoing in-store-only deal at Best Buy Canada and at Future Shop Canada. You can always pop into your local store and pick this deal up. Get an iTunes $60 Multipack for only $55. I wanted to blog about it now because it is especially salient, as the holidays are approaching and people get lost for gift ideas. That saves you $5 off the retail value of the cards!
What I like best about this deal is that the pack includes four $15 iTunes cards. You can split the cards among up to four family members and/or friends. Get or make a nice holiday card, and put a $15 iTunes card in it. An iTunes card is always appreciated and will always be used to purchase new music, games, and apps. If you are on a tight budget or do not know what to get someone, it is the perfect gift idea that gives them the freedom to choose, and you still are giving them something nice.
(Expiry: Ongoing)