Best Buy Digital Dollars For Up To $100 Discount!
I've spotted some new Best Buy Digital Dollar coupon codes to get you discount on your electronics when buying online. Here are the coupon codes that you must use: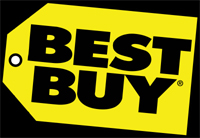 When you add items to your cart, remember to click on the "add digital dollars" link and paste these coupon codes in there.
$10 off $100 = PIZZZ010205416642606
$20 off $350 = PIZZZ020205435275577
$100 off $1000 = PIZZZ100205453908548
The digital dollar coupon codes expire on the 17th of October 2009, so you have tons of time to make use of them.