Best Buy: $10 Off Oral-B CrossAction Power Toothbrush & Extra Heads - $6.97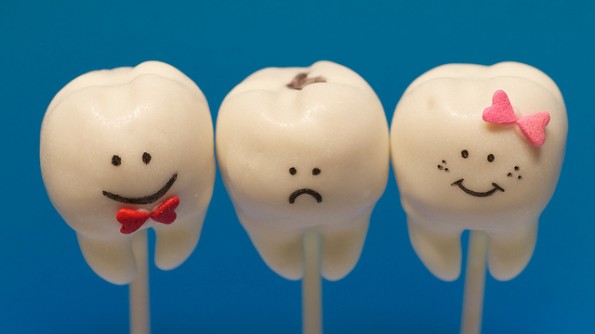 **BUMP: now at a lower price**
Best Buy Canada is offering a few sweet toothbrush deals to clean those sweets out of your teeth come Halloween. My favourite deal is an Oral-B CrossAction Power Whitening Battery-Powered Toothbrush for just $6.97 (save $10). The set includes one toothbrush with head plus two extra replacement brush heads for a total of three heads (and one brush).
I previously price compared this toothbrush with Well.ca. The cheapest power toothbrush on Well.ca right now is a sale kid's toothbrush for $8. and replacement heads for any electric toothbrush start at $8.99. The cheapest electric toothbrush on Amazon.ca is also a children's brush at $7.49. Neither of those include the replacement heads, which retail for around $9 - $13. Now, Walmart sells a similar toothbrush for $7.88, but the replacement brush heads would cost extra. Given these price comparisons, I think this set is a very good deal.
This is a lot like the toothbrush my husband uses. It has the round small head on top that rotates and a bottom brush that jives up and down to give your teeth a better clean. The dentist recently told me that I should consider using a power toothbrush instead of the manual ones I so dearly love. I do not like the vibration from the power toothbrushes; however, it has been years since I have tried one so they might be much better now.
I think this is a good deal because it totally sets you up for nearly a year with the toothbrush body and three heads. Also, replacement heads are unusually the most expensive thing about owning a battery-powered tooth brush as you are always replacing them, so I like that you get a good supply initially. Older children and adults can use this electric toothbrush for a sparkling clean.
Orders of $25 or more ship for free from Best Buy Canada.
Image credit: Rudy Eng
(Expiry: 1st October 2015)