Be Secure on the Internet with Private Internet Access VPN ($32USD Per Year) (EXPIRED)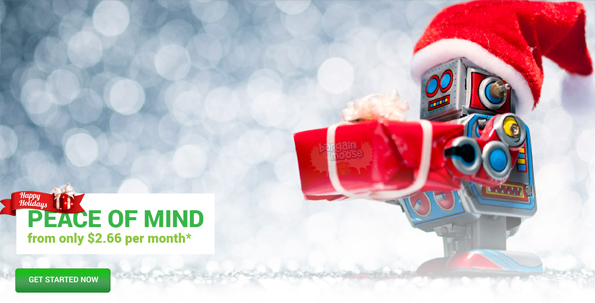 If you're like me and are always looking for ways to stay secure on the World Wide Web then you should give a VPN a try. Right now the best VPN solution that a few of my "tech head" buddies and myself have been talking about is on sale over at Private Internet Access for just $31.95USD per year. This is the lowest price that is usually only seen a few times a year!
There are many VPN solutions out there, so many that it can really make one's head spin. Forget all the rest and take a look at Private Internet Access' service today. For the sale price of $31.95 a year you get a wealth of Internet security and anonymity. That works out to be $2.66/ per month for some great protection! They only typically have it this low a few times a year - usually around Black Friday and Boxing Day. You do get a 7-day trial period where you can ask for a refund if you're not satisfied with their service during that time.
You might be wondering how does a VPN exactly work? Simply put, a VPN or virtual private network, "tunnels" your data past the lurking eyes of your Internet Service Provider (ISP), government and the rest of the web. This is the best way to stay "anonymous" on the web as your data is turned from raw readable data into a highly encrypted file that no one can read. There is also identity protection, firewall and IP cloaking included in the service.
This service has many features that make it well worth the cost of a cup of coffee a month. One of the features I like is that it supports nearly every computer operating system including: Windows 8, Mac OS X 10.9, Linux/Unix iPhone, iPhone & Android. It is also helpful to note that you don't have to be a "techie" to install this service onto your computer. It takes little to no effort to setup, as there is no bulky software package required.
There are a plethora of others to choose from that may be cheaper but I find they don't offer the same support that Private Internet Access does. They have a very well-constructed website that includes a FAQ section that has a wealth of information. There are also very helpful forums out there that have answers to a lot of different questions you might have.
(Expiry: Unknown)