ArcSoft: 35% Off Perfect356 (PC or Mac) Portrait Software with Exclusive Coupon Code!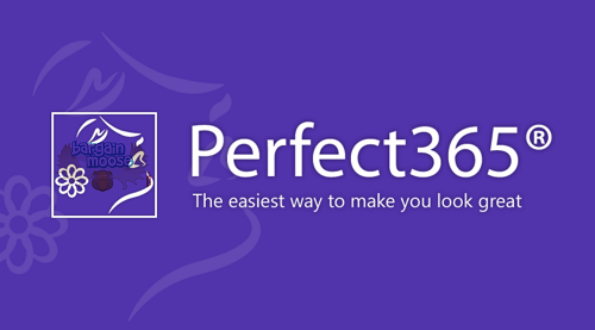 Got a picture that just isn't perfect? Make it perfect with Perfect365 for 35% less!
Click here to get Perfect365 @ ArcSoft.com now
Coupon Code: MOOSEp365
Discount: 35% off Perfect365
Expiry: 10th October 2013
First off, I want to say that you are beautiful. To quote the great philosopher Aguilera, "You are beautiful no matter what they say. Words can't bring you down. You are beautiful in every single way." But maybe a wedding photo doesn't look quite right or one of your friends is looking like a swamp monster in an otherwise perfect picture. This software is a great way to make fixes to those images that just aren't right.
It's meant to be a simple one-click thing that has features for more advanced users. You just toss an image in, click the button and wait for it to do the touch-ups it finds. it will auto-detect any faces in the image and give it a once over. When you are done, you can do extra stuff to make it perfect or, if you are satisfied, share it directly to Facebook or Twitter or just save it to you computer and stare at it longingly because you look just that awesome.
The software is on sale right now for $49.99, but you save $17.50 more with this coupon. You pay $32.49. All prices are in USD and there is no shipping charges.
One tip, guys, I suggest you don't offer to buy this for your wife or girlfriends. Or mom. Or any lady, really. Unless she's a photographer. But even then...
Check out our ArcSoft Coupon Codes for more deals!