Amazon Canada: SDHC Flash Memory Card Deals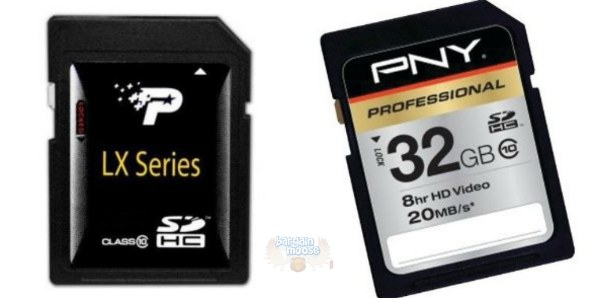 Amazon Canada has 2 really good deals on flash memory cards.
First:
Second:
Class 10 SDHC flash memory cards have a guaranteed writing speed of 10MB/sec - and are best for action photography, detailed photos, and HD video. An 8 GB card will hold approx. 2,300 photos and the 32GB will hold approx. 9,500 photos. That will of course change depending on your photo size.
I own the Patriot LX Series 8 GB Class 10 and it works really well in my Sony a390 DSLR camera. The transfer speed certainly makes a difference.
Expiry: Unknown