Amazon Canada: Cyber Acoustics Stereo Headset/microphone Was $49.99 | Now $17.10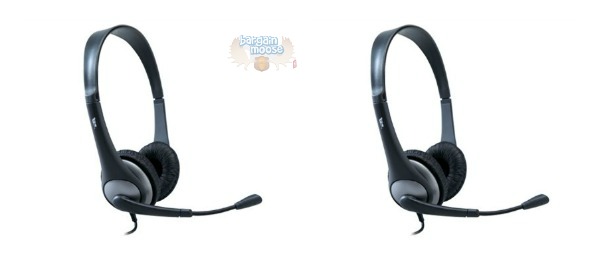 If you use any sort of dictation software or you simply need a headset with a mic for gaming, skyping, or other purposes... you can get one on the cheap from Amazon Canada. Pick up a Cyber Acoustics AC-201 Stereo Headset/microphone for $17.10, originally $49.99.
Features:
Speech recognition headset and boom microphone
Direct Noise Canceling Microphone Technology (DNCT4)
Ambidextrous design for right or left side wear; 180-degree microphone
Adjustable headband; Adjustable boom arm
Leatherette ear pads
General consensus is that it is a good headset with a good mic, but that it gets uncomfortable after prolonged wear.
Expiry: Unknown