56% Off 2-Pack Oral-B Pro-Health Toothbrush @ Best Buy & Future Shop Canada - Now $13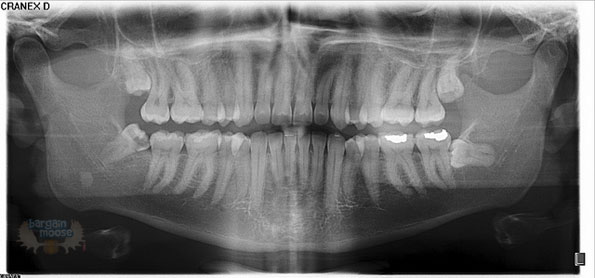 Here's a great deal on a pair of toothbrushes: you can get a 2-pack of Oral-B Pro-Health precision clean toothbrushes on sale for just $12.99. They were originally priced at $30, which puts them at a $17 discount.
This toothbrush is battery-operated and even has 3 modes to choose from: daily clean, sensitive or whitening. Surprisingly, it also has a timer to make sure that you brush your teeth for long enough. I know I'm guilty of not always brushing for the for two minutes, so this is definitely a major perk for lazy ones like me.
In terms of reviews, there is only one on Best Buy's site and it's a 3/5 star one, knocking it down for not being as pictured. According to the reviewer, "it's just a small round brush". Somewhat an odd statement because that is exactly what is shown in the picture: a small round tooth brush head! In fact, it's designed to be that way in order to remove twice as much plaque as a regular tooth brush. Speaking of which, it's definitely worth upgrading to a battery-operated one if you haven't already. My hubby and I made the switch a couple of years ago and it feels beyond inefficient to sometimes have to resort to a regular one.
On Future Shop's site, there are 2 reviews with a total of 4/5 stars. Here's what one reviewer had to say about it:
Very happy with this purchase! Makes your teeth feel dentist office clean! Worth the money!!
Price comparing, I found this exact toothbrush being sold at Amazon for $45.46 and that's just for one of these bad boys too! Okay, so it's sold by the Duty Free Shop, through Amazon's marketplace but it was still a shocking price to see, especially in comparison with Best Buy's and Future Shop's current price. At London Drugs, one of these toothbrushes is priced at $16.99.
Since both Best Buy and Future Shop only ship orders over $25 for free, you would need to add a couple more items to your cart in order to have your order qualify for free shipping. At both sites, you can currently take advantage of a "buy more, save more" promotion, during which you can save the following on personal care items depending on how much you buy: 10% off 3 items, 15% off 5 items or 20% of 8 or more products.
(Image Credit: Dennis van Zuijlekom)
(Expiry: 24th December 2014)