Starbucks Canada: Set up Auto-Reload & Receive $10 Gift Card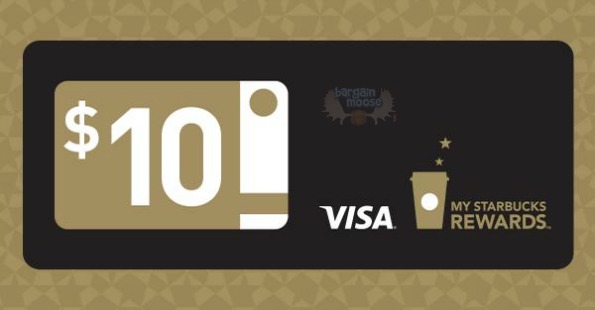 Starbucks Canada has a special limited time offer. When you set up Auto-Reload on your Starbucks card, you will receive a free $10 Starbucks gift card.
This offer requires a few steps. Make sure your Starbucks card is registered first. If it is, then you just need to login to your account. Then use your VISA (and only VISA) credit card or debit card to set up an auto-reload for at least $25. Thirty days after you do so, you will receive a $10 Starbucks Card eGift while quantities last.
The Starbucks star system (for which you are registering) is a cool little rewards program for Starbucks lovers. Every transaction you make at Startbucks gives you one star. With the program, you get a free birthday drink or food reward and a coupon code for 15% off at the Starbucks Store online. At five stars, you also receive brewed and iced coffee and tea refills at no charge when you pay with your Starbucks Card. This offer is only valid while you are still in store; you cannot come back later asking for a refill.
When you have accumulated thirty stars, then you reach the gold level. Once you are a gold member, you will receive a free drink or food reward of your choice for every twelve stars you earn.
I am not a huge Starbucks fan because I have a fantastic blender at home so I can make most my own funky drinks. However, I recently received some coupons for $2 drinks at Starbucks. I cannot help but take advantage of such great deals. On our way out to visit a friend's beach house on Sunday, we picked up a couple of the lemonades for $2 a piece (+ tax). While we did not finish them, I combined the remaining drink liquid with some ice and fruit in my blender to get an extra drink out of them. My husband really was not crazy about the taste of either Starbucks drink, but I found the peach green tea lemonade decent enough.
I thought this deal was cool because you get a $10 eGift card free. However, I also think auto-reload programs can be a bit dangerous if you do not monitor your spending. You can always end the auto-reload subscription after you receive your nice little freebie from Starbucks.
Do you like Starbucks? If so, then what drink do you recommend?
(Expiry: Unknown)