Starbucks Canada Promo Code: Exclusive $20 Off $99 & Free Shipping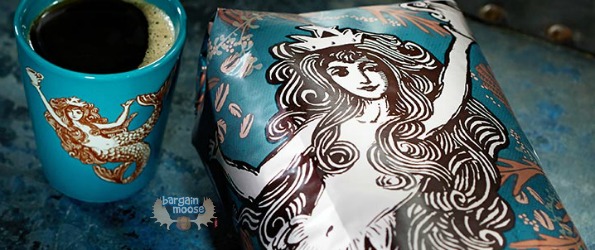 Ready for some Starbucks lovin'? Get $20 off your $99 order, thanks to our exclusive coupon code.
Click here to shop @ Store.starbucks.ca now
Coupon Code: MOOSE20
Discount: $20 off $99
Expiry: 21st September 2014
I recently saw this hilarious meme which was poking fun at another meme that said that Starbucks Pumpkin Spice didn't have any pumpkin in it. While I don't like pumpkin spice or any sort of fall flavour usually, I know there are people obsessed with this flavour. How do I know? My Facebook page told me so! Anyway, this made me also realize how many of my Facebook friends love Starbucks. And seriously, what's not to love? I am also not a coffee drinker but recently had a free coupon for a Starbucks coffee so I got a caramel macchiato. Yum. That drink went down so fast, although the no-caffeine person that I am was a little jittery afterwards.
If you want to turn your coffee into a big batch of pumpkiny goodness, look no further than the Fontana pumpkin sauce. This looks like it would not just be delectable in coffee, but also over desserts like ice cream or cake. It has rave reviews too. For $25.50 you'll get 63 fl.oz., which should last you quite a long time, or, just one day ;)
There is so much you could buy at the Starbucks Store to get your total up to that $100 mark and save yourself a cool $20. I know what you'll use the $20 on too - more coffee, probably in-store!
At my mom's cottage this weekend, everyone was raving about the Thanksgiving blend. They added the requisite Bailey's to it and the below 10 degree weather did make it feel much like Thanksgiving. This one also has a 5-star review and if you love full-bodied coffee, I'm sure you'll love this. $18.95. You could essentially buy 5 and get one free with this offer.
Like I said, you'll also save the $4.95 in shipping fees, so you are really saving $25 on your total order with this Starbucks coupon code.