Second Cup: Medium 35th Birthday Blend only $0.75 Printable Coupon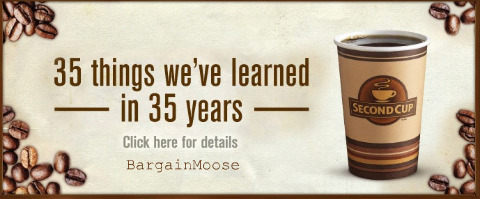 This coupon is for use only on September 30, 2010. That is the 35th birthday of Second Cup. With this coupon you can get a medium 35th birthday blend coffee for only 75 cents.
I found this offer via SPC, however, no where on the coupon does it say you have to present your SPC or your student card to use the coupon. Usually they do if you have to.
I'm not sure what the usual price for a medium coffee at Second Cup is, though I am sure it is over $0.75. I hate coffee (except for ice caps at Tim Hortons). So if anyone knows, maybe drop us a line so we know how 'good' a deal this is.
Hope the coffee drinkers out there can take advantage of this coupon, this post is your official 2 day heads up!