Cold Stone Creamery: Save 50% Printable Coupon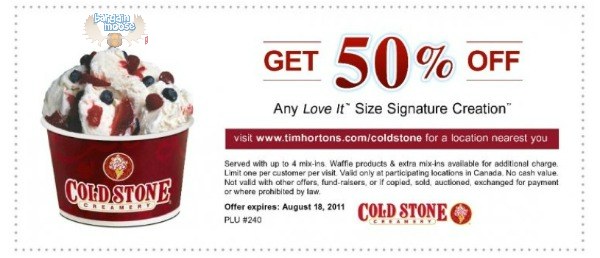 There is nothing better than a delicious ice cream to cool you off in this steamy hot weather. Cold Stone Creamery has a new printable coupon for 50% off any Love It Size Signature Creation.
The Signature Creations are served with up to 4 mix-ins. The Love It Size is medium, so lots to enjoy!
After I had some delicious cheesecake last night, I'm hooked on that floavour. I'm going to try the Cheesecake Ice Cream with graham cracker pie crust, blueberries and strawberries.
There is a limit of one coupon per customer and it's not valid with any other offers. Coupon is valid until 18th August, 2011.