Buytopia Canada: $3 For $5 At Starbucks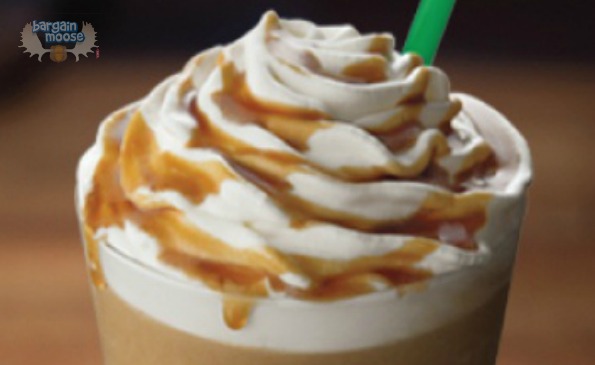 While I know Krista just blogged a Buytopia deal today, I found this deal to be one I know you'll love and had to tell you about it as well. Get a $5 gift card for Starbucks for only $3. Unfortunately, there is a limit of one per billing address, but these would be cool to send as gifts or to all your friends for a Starbucks meet-up and it won't cost you much!
I'm sure you can think of other addresses where you can get mail - your work, your parent's house, your neighbour "accidentally". Actually, it says these aren't available for gifting either, but I'm sure if you really want them, there will be a way! While $2 isn't a significant savings, why not save it, especially if you are a regular customer at Starbucks. And truly, this is saving you 40% and you've never balked at saving 40% before.
There is a limited quantity of gift cards available, so I wouldn't wait until tomorrow to get one even if the deal's expiry isn't until Friday.
While researching this deal as I am wont to do, there has been some speculation that Starbucks and Buytopia is doing this to gain back email customers. With the whole anti-spam laws that recently took hold, email addresses have been lost. People are saying that you are essentially getting $2 in exchange for your email address. Well, like any smart deal hunter, all you need to do is have a spam email address, which I always have. It is an email I always give stores or anyone else I really don't need to hear from on a daily basis.
You'll get an email two weeks after the deal end date with your gift card.
(Expiry: 9th July 2014)