Zellers Canada: Make Your Own Sale 15% Off Coupon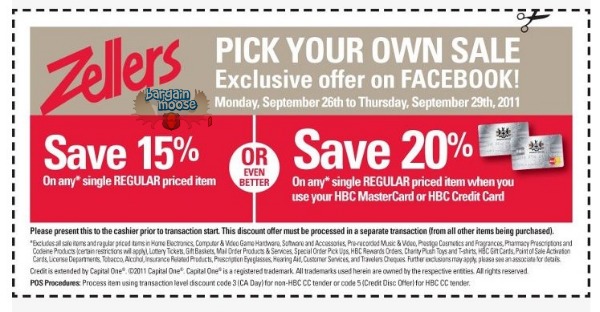 Make your own sale at Zellers with this printable coupon. Save 15% off one regular priced item until 29th September, 2011.
If you use your HBC Credit Card, you'll save 20% instead of 15%. Some exclusions apply, see coupon for all exclusions.
This coupon is hot off Zeller's new Facebook page. This exclusive offer was out for Facebook 'Likers' of their new page, but we have it for you here!
Expires: 29th September, 2011