Zazzle Canada Promo Code: Christmas in July With Up To 60% Off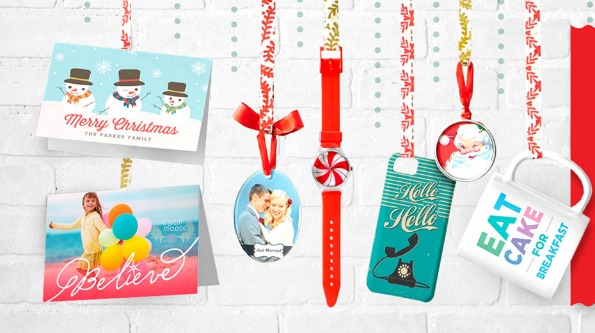 Get up to 60% at Zazzle, with their Christmas in July event.
Click here to shop @ Zazzle.com now
Coupon Code: JULYHOLIDAYZ
Discount: up to 60% off
Expiry: 27th July 2014
I say up to 60% off because the discounts start at 30% and go up from there. What I love about this sale is that they've categorized everything into discount sections, which makes it super easy to see what is actually on sale at what discount. I get so irritated when a sale says up to something off, and you search through all of the items only to find one obscure item on for that much off and everything else has a way lower discount.
The 60% off discount includes cards, invitations, stickers, posters and wrapped canvases. The 50% off includes ornaments, pillows, lamps and more. Pretty much every category on Zazzle's site is represented in this sale.
I'm so in love with anything vintage, including these vintage invitations. I particularly love the vintage old oak tree wedding invitations. So much more simple and beautiful than some frou-frou invites you see. They also have fabulous reviews, which is a great thing to see on a site like this! Before coupon code, you would have paid $2.45 per invite, but add the coupon and pay only $0.98 a card. This means you'll spend less than $50 for 50 invites, rather than over $100.
While this is only a Christmas in July celebration, I do love to look at ornaments, as I love to get my family one each year to recognize the special time it is together. If I buy now, that is one thing I can cross off my list and plus I'll get the discount! The personalized ones are my favourite and this heart ornament has a regular price of $17.95 and an after-coupon price of $8.97. Sweet!
Shipping all depends on what you get, but unfortunately, there is no minimum amount to get free shipping. Check out all of the hot Zazzle coupons in our forum before you go.