Today Only Deals for April Fool's Day! (EXPIRED)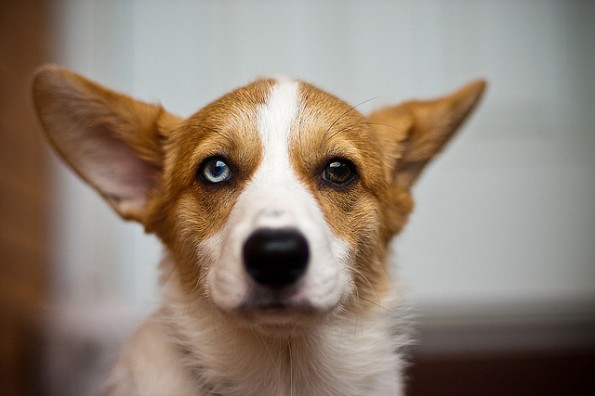 Have you been duped by any April Fool's jokes yet today? I told my kids the dog was pregnant and they were pretty excited. The pregnant joke never gets old. They were as unamused as the dog in the banner. Well, what isn't a joke is that there are a ton of one-day only sales and coupons on today so I thought I'd give you a little roundup so you don't miss out.
Today only they've got a free shipping minimum (normally it is a flat rate of at least $15) of $50 to ship to Canada. I found this Keene Valley insulated puffer jacket that was originally $170 and now only $51 and you'll get it with free shipping.
Today only at Penningtons, buy one item and get one free on everything online. Of course, check out their hot sale section where sweaters have been marked down from $60, down to $29.99, which means two sweaters will now be $30 instead of $120!
Use promo code CHANCE25 today only to get 25% off and free shipping at Addition Elle. Don't forget that they've got free returns if you don't like what you've bought and you'll also get a free $50 fashion card with any purchase.
This one is pretty hot! Get 40% off everything at Starfrit with the promo code A40 today only. I was really wooed by their gourmet line, especially this adjustable bread keeper, which looks really cool. Regularly $21.99, after coupon it comes down to $13.19.
Use promo code GAPHAHA to get 35% off your purchase until 5pm EST today, then get 25% off after that time. Have you checked out their new maternity section yet? I wish it was around when I was expecting!
Use the coupon code BONUS today only at Old Navy to watch 25% come off your total on all kids and baby merchandise. All dresses for little girls are already 40% off, so you could really get some good steals today.
Today only, use the coupon code BRAPRIL to get 41% off today only. Check out the already on sale men's shirts, which will come down to $40 and less from regular prices up to $100.
Photo credit: Joey Gannon
(Expiry: 1st April 2015)