Threadless: $9 Tees (26 hrs left!)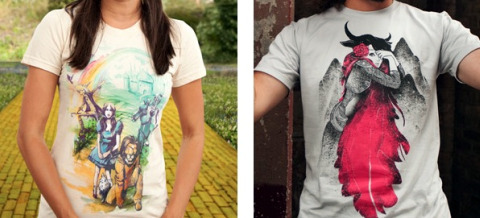 Sorry for the last minute notice, but they really didn't give me much notice either! Right now Threadless is having a $9 tee sale and hoodies for $30. They have a new boat neck tee style which I think is much nicer for the girls that a regular tee.
Here is what my favourite Threadless shirts list looks like:
What does your top 5 look like right now?
Threadless is a US company however I have never experienced any duty charges. Prices are in USD. Shipping is around $10 international (Canada).