Threadless: $10 Tees for 2 Days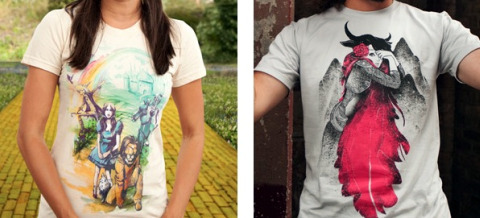 Tees are only $10 at Threadless. Also, a bunch are only $5! Hoodies you will get for $30.
I found a totally wild deal from Threadless, while looking around:
This Never Gunna Give You Up Select t-shirt, made from 100% organic cotton is only $5, originally $35! That is around 86% off. It is a short sleeve, v-neck tee in a pretty blue. They still have S, M, L and XL available. I love the Select shirts at Threadless, both eco-friendly and feel so soft! I ordered 4 of them and another $5 shirt (one on the right in picture). Even with the $15 shipping I paid $40 for 5 shirts, really a great price.
Sale ends 23rd, March 2011 @ 10 am CT.