The Gap 2 Day Sale: 30% Discount!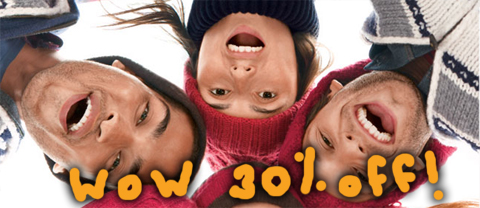 For the next 2 days, The Gap Canada are offering a very generous 30% discount off everything in their store, as long as you print and present the coupon below!
I find The Gap merchandise to be quite expensive, but I know some people are huge fans and will really appreciate the extra 30% discount.
Many thanks to Tracy for emailing this deal!
(Ends 15th December 2009)