Suzy Shier Canada: Get a Free Tablet When You Spend $100 + Free Shipping Too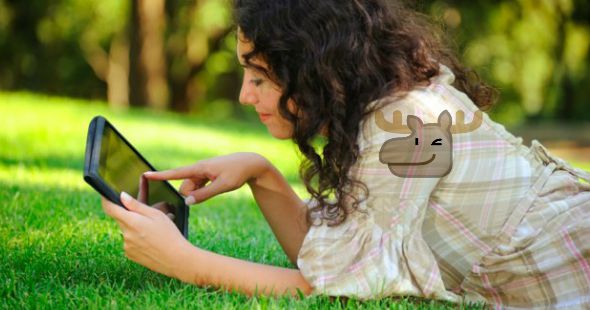 The best time to shop at Suzy Shier Canada would be this weekend for sure. Through August 16th you can shop at SuzyShier.com and get a free tablet on any purchase over $100. This offer is available online at SuzyShier.com, and only while quantities are available. Do you know what else you will get when you spend $100 or more at SuzyShier.com? Free shipping. So your best bet is to head on over to the sale section and enjoy up to 50% off select items to get to your total of $100 to reap the other benefits.
There is nothing better than free stuff, especially when it comes to electronics. This weekend you can shop at Suzy Shier Canada to enjoy their exclusive online offer and get a free Android Tablet PC with 4GB and a 7 inch screen when you spend $100 or more on clothing and accessories. To boot, the sale section has items discounted up to 50% off the regular price. Sounds like a steal to me. Let's take a look at the specifications of the tablet.
The Android Tablet PC is valued at around $89, so getting it for totally free is fantastic. The Android Tablet boasts a 7 inch screen and 4GB of memory. It also has a front and rear camera. On the Android Tablet you can download endless amounts of apps and social media networks like Facebook, Instagram, Tinder and more. Whatever you wanna do, you can do it. My mother often uses her tablet for eReading, so even if you want to hold onto the tablet as a Christmas gift for someone special.
I find Suzy Shier's sale section always has something that catches my interest. I don't know if it is because they have unique designs, or if it is because their clothing just seems so elegant. Either way, I am happy to take advantage of this Suzy Shier Canada offer. In the sale section alone  you will easily get your cart total up to $100 to get your free Android Tablet and free shipping.
One of the items that I would definitely add to my Suzy Shier shopping cart is the Eyelet Lace Woven Front Tee. This shirt was originally $25 but is on sale for just $11.95. You won't even have to settle for the wrong size. Sizes extra small through large are still available. I would pair this with black or grey dress pants or even an adorable pencil skirt. What about you?
If you are still on the hunt for that perfect summer dress, then check out the Chevron Print Scuba Knit Dress. This cute multi-colour dress was originally $58 but now you can snag it for just $29.95. I think this dress would look great pair with either heel boots or an adorable pair of flats, but the opportunities are endless I imagine. Sizes 4, 6, 8, 10 and 12 are still available for purchase at this time.
If those two items don't suit your needs, then be sure to check out the rest of the sale section. There are so many pages and all of the items look fantastic. SuzyShier.com is currently offering free shipping on Canadian and US orders of $100 or more. Even the prices online are all quoted in Canadian Dollars.
(Expiry: 16th August 2015)