Stylexchange Boxing Coupon: 40 - 50% Off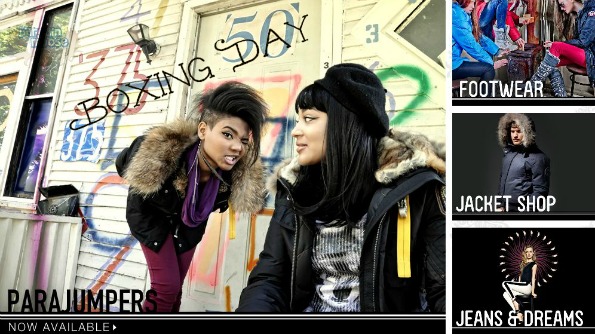 Get 40% off if you buy only 1 item OR 50% off if you buy 2 items or more (some restrictions will apply) at Stylexchange Canada!
Click here to shop Boxing Week @ Stylexchange Canada
Coupon: BOXING12
Discount: 40% off 1, 50% off 2+
Expiry: 28th December 2012 @ 11:59 EST
This deal starts early on Christmas Eve. There are some fabulous items you can use this coupon on - and 50% off is an incredible deal! Remember, you only need to buy two items to get that 50% off. Create an entire new outfit!
I like Stylexchange because they have a variety of brands that you can buy all in one place. I like different - forget the mono-colour t-shirt and the blue-jeans! Experiment with different prints, washes, tones, and prints! For more Boxing Day sales and deals, visit the Bargainmoose forums!