Sportsmans Guide Canada: Spring Fishing Event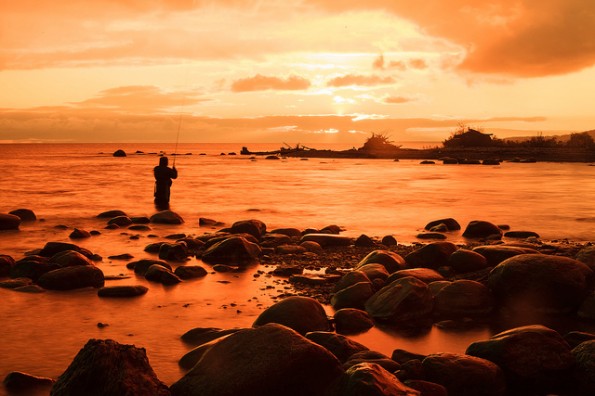 While I am the farthest from a Sportsman that you could ever see, I know that outdoor pursuits are huge in this country. So huge that, while on a recent trip to our fair city of Winnipeg, we realized just how much the men there love fishing! So, this post is for the incredible men of Winnipeg and across Canada who love to snag a big one on the line. Sportsman's Guide has a huge sale on with discounts of up to 50% off the retail price.
My oldest son actually really loves fishing and knew it from the first time he ever tried it. He is always begging Daddy to take him, but Daddy is more of a golfer, so Grandpa is going to have to do (which is great!). I, on the other hand, had my first and last fishing experience as a child after my brother snagged me with his hook and the worm was lost down my shirt. My son was given a cheap child's rod, which broke the first time out, but seeing the deals here, I think he could get a better rod for not too much money.
This Quantum Axius spinning combo says it is strong and ready for action! It sells for $45.73, but you'll save around $20 and pay only $25.71.
If what you really need are crappie tubes (and who doesn't?), then check out this 541-piece Southern Pro Crappie Tube kit. It is $18.51 and was $26.29.
Being a member of their buyer's club will save you even more coin, so you should check that out as well.
Even though Sportsmans Guide has a Canada URL, they are actually located in the U.S. and ship from there. Your shipping fees depend on the amount you order, and the site will calculate any duties or other fees you may need to pay at checkout so there are no surprises.
Photo credit: Shawn Kent
(Expiry: Unknown)