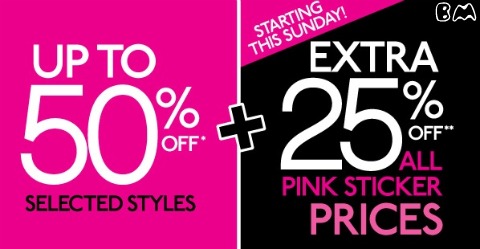 This is a fabulous in-store sale complements of Smart Set. Get up to 50% off a selection of items, plus an extra 25% off all already reduced pink tagged items.
I have shopped Smart Set before, and they are one of the stores that knows how to do a sale. I have got $30 tops for $5 and $40 bottoms for $7 from them before. I once got a $70 jacket for $14. When they put their minds to it, their sales are excellent.
Also: For every $50 you spend you will get a $25 saving pass good for May.