Smart Set Canada: In store offer BOGO 50% Off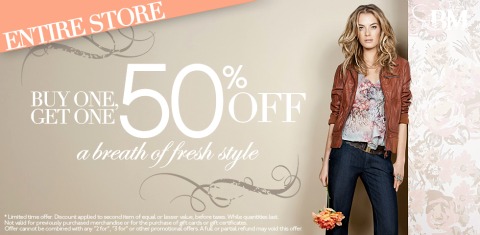 Another really good in store offer I thought our Moosers might be interested in. Smart Set is offering BOGO 50% off on their entire store!
I use to shop at Smart Set. They have good prices, and some great basics. I literally wore a shirt out I got from Smart Set. It was on sale for $4.99 and I had it for 4 years, wore it like once or twice a week. By time I tossed it, I wasn't sure if the original colour was blue anymore. :-)
Btw, if anyone from Smart Set is listening... get an online store already!