SexToysCanada Coupon Codes: $10 to $40 Off (NSFW)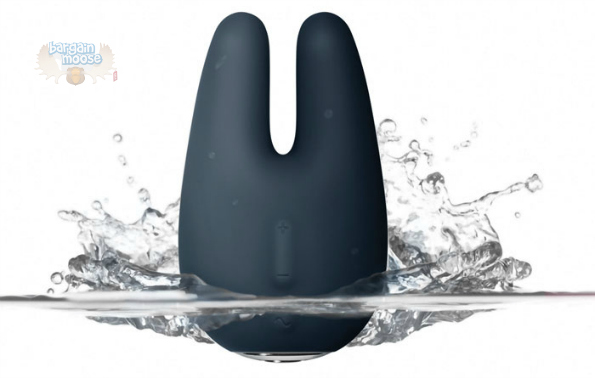 Sex Toys Canada has released three great coupon codes to make your summer a bit more fun. Receive $10 off $39+, $20 off $79+, or $40 off $159 or more with the following codes.
Click here to shop @ SexToysCanada now (18+)
Coupon Code: SUMMER10
Discount: $10 off $39+
Coupon Code: SUMMER20
Discount: $20 off $79+
Coupon Code: SUMMER40
Discount: $40 off $159+
I know that SexToysCanada often has coupon codes for 21% off. However, these Sex Toy Canada coupons have a value of around 25% off, which I do not see too often from Sex Toys Canada. This is an excellent time to pick up a new toy or two.
I was recently talking to a previous sex toy blogger. We were sharing our lovel for Lelo when she mentioned the one toy - not Lelo - that she recommends and gives to all her friends. She was talking about the Jimmy Jane Form 2 Waterproof Rechargeable Vibrator. I am always game to try something new so I looked up some reviews. Evidently this vibe has incredible power that will blow your mind. The unique shape provides incredible stimulation - just think  of rabbit ears. This toy is also expensive! However, I found it on sale from $189.95 down to $119.95. After the second coupon code above, the Form 2 would come down to just $99.95. The cheapest Form 2 on Pink Cherry is $149 minus their 20% discount, which still equals $119.20.
Receive a free Water Erosense By Sensuva on orders of $39 or more. make sure to add it to your cart.
I like quality materials. A few months ago, I ordered a few James Dean products as they looked to be made well and I appreciated the blue and black colour scheme instead of the typical solid black, red, or pink. Oh ya, and for some reason grey has become popular too. This James Deen Black And Blue Under My Control whip is gorgeous to hold and to use. The realistic leather and suede really make this product one of my favourites. The whip is currently on sale from $37.95 down to $32.95.
I would add on a pack of Fetish Fantasy - Japanese Silk Rope Black for only $11.95. While restraints are good, sometimes you need the freedom that 35 feet of rope provides. Learn a few simple knots and you are set to go. Japanese silk rope also lets you tie your partner in areas that restraint cuffs do not cover, like keeping the knees open.
I also recommend the new Magic Wand Rechargeable! It is on sale for $167.95, but would come down to $127.95 after the $40 off $159 coupon. I hope that it is as powerful as the original.
Shipping is free on orders of $69 or more.