Sale Items From $12 Shipped @ Parasuco Canada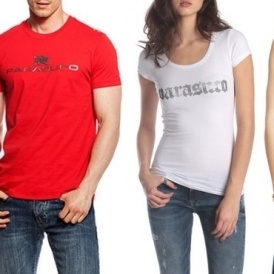 Parasuco is definitely one of the higher-end name brands, and I love scouting their sale section. To be honest though, I wasn't all that impressed with their minimum spend threshold for free shipping. No worries now though - this weekend you can get free shipping with no minimum purchase and enjoy sale items that start as low as $11.98.
There are tons of items from t-shirts to jeans for both men and women in the sale section right now. Even though this is a higher-end brand, the sale prices are quite reasonable and I could easily see myself getting a new outfit for me and my other half.
These 8Spikey Spiked Denim Shorts are definitely fun. They are the best discount available too, going down in price from $90 down to $19.98. I wish they were still left in my size, but unfortunately that is not the case. They don't look like they would be too short at least. They would pair well with this 8Rich Short Sleeve Top that is on sale for $19.98. It comes in both black and white.
For the men - this 9Basico T-Shirt really caught my eye. It comes in quite a variety of vibrant colours and is on sale from $44 down to $17.98. It looks like the only colour not on sale is black, but the other colours like red and turquoise are more fun anyhow. For jeans, I think these Men's 9Asarim Low Rise Straight Jeans are perfect for any guy. They were $110 and are quite drastically reduced down to $54.98.
The added bonus is that Parasuco.com is offering free shipping on all orders (with no minimum spend) all weekend long! So buy that $17 shirt, or load up your cart. There won't be any additional shipping and handling fees. Woohoo!