Roxy, DC Shoes & Quiksilver Coupon Code: 40% Off Sale Styles & Free Shipping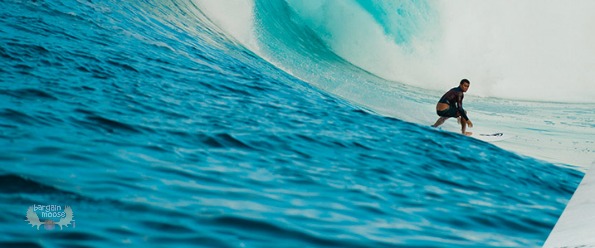 It has been quite a while since these three stores have had a coupon code for this high of a discount. Get 40% off at Roxy, DC Shoes and Quiksilver with the coupon code below, on all sale styles. Roxy is only applicable to women's styles and DC Shoes is applicable to men's shoes, while Quiksilver are only applicable to men's items.
Click here to shop @ DC Shoes now
Click here to shop @ Quiksilver now
Coupon Code: SAVE40
Discount: 40% off sale styles
Expiry: 25th May 2015
The women's sale section at Roxy has 676 items in it, so before you balk that the coupon is only applicable to sale items, I thought you'd like to know that little fact. With summer coming, there is nothing like a short pair of jean shorts to look hot in. These lovin med blue shorts are stylish and casual all at the same time. Regularly $44.50 and on sale for $30.99, add them to your cart with the coupon code to watch the price drop down to $18.59. Note that once you've added the coupon to your cart, all of the sale items on the site will show up with the sale price as regular price and the sale price as the after coupon price, so there won't be an additional discount at checkout. I think that's a neat feature because you'll know the total price without having to add to your cart first or do any difficult math.
Over at DC Shoes, there again, are quite a few styles of on sale shoes that you can get for pretty cheap once you add on an additional 40% discount. Check out these men's council DMG shoes. Regularly $70, on sale for $49.99, you'll get them for $29.99 after the coupon is added. That's $40 off!
Heading to Quiksilver, I see these hot electric 21" boardshorts that could make a fantastic Father's Day gift for dad this year. Super stylish and dare I say sexy, these shorts were $45, on sale for $27.99, but after the coupon code they come down to $16.79. I may just have to get a pair for my man to go with the Puma hat Kristy just blogged.
You can get all of these hot coupons from each store's coupon page - Quiksilver, Roxy and DC Shoes and did you know that if you subscribe to each, you'll be informed when a new coupon comes available? While these stores all ship from the U.S., all duties are added right at checkout and shipping is free with no minimum from each store.