Roots Canada: Save $20 - $50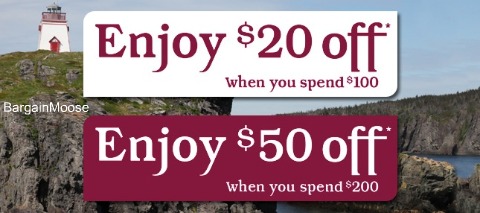 Roots Canada is having a special weekend promotion:
Spend $100 save $20
Spend $200 save $50
Discounts auto applied. You qualify for free shipping on a $100 spend.
The Roots Autumn Sale (men | women) is still going on so be sure to check it out! Personally I think this is a nice coupon to make a leather purchase if you have been considering it. My favourite is the Raiders Bag in Vintage Tribal Leather which is a pretty penny at $228.00. But with $50 off and free shipping it becomes a bit more reasonable!
This offer goes through the 17th of October, 2010.