Purl Mama and Baby: 25% Off All Clothing Coupon Code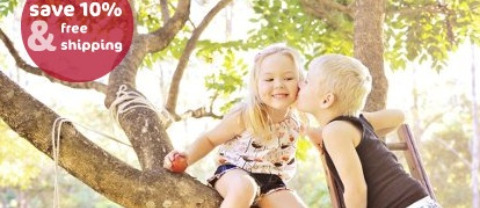 Purl Mama and Baby Canada has sent out a nice coupon to take 25% off your clothing purchases on their website. The coupon discount includes sale items and lingerie.
Discount: 25% off clothing
Coupon Code: SIZZLE
Expires: August 13, 2010 at around midnight
Shipping is a set price of $7.95 across Canada, and if you want it cheaper.. check out their 'free shipping' area, for clothing that qualifies for free shipping!
They are also advertising 10% off and free shipping on the Three Little Trees Collection, you can find them in the free shipping area. This extra 10% off you don't need a coupon for, so would be good to combine with the 25% off for nearly 35% off + free shipping!
I checked out this Three Little Trees Hayley Dress, originally $44.00. Then it was discounted to $39.50 + free shipping.. with an extra 25% off it will be $29.63!