Planetforward.ca 50% Sale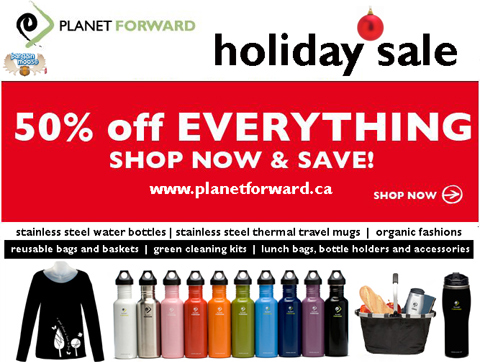 Over at PlanetForward.ca right now, they're having a huge 50% off sale to celebrate the holiday season. Everything on their site is half price!
They don't sell an awful lot of items, but they very specifically sell a range of green and eco-friendly Canadian products. Stainless steel water bottles start at $7.50, there are re-usable shopping bags from $1, Stainless Steel thermals from $8 and organic fashion from $8. Unless you are spending $100 for free shipping, it's a flat-rate of $7.50. That's a bit on the high side, so not ideal if you're just ordering one item.
If you're green minded, it is worth a browse.